Welcome to our post on how and where to buy quality backlinks in Nigeria. Backlinks are an important part of search engine optimization (SEO), and they can have a big effect on where a website ranks on search engine results pages.
But getting high-quality backlinks can be hard, especially for sites that are new or don't have much of an online presence.
Luckily, you can buy backlinks, which can help you boost the authority of your website and improve your SEO. In this blog post, we'll talk about the different ways to buy good backlinks in Nigeria and give you important tips on what to look out for to make sure you buy links that are safe and effective.
So, if you're a small business owner or a digital marketer, keep reading to find out more about how to get good backlinks to boost the ranking of your website.
How to buy backlinks in Nigeria and where to do it
The first thing we want to say is that buying backlinks in Nigeria or anywhere else is against Google's webmasters policy and can get you penalized. Even so, a lot of people in Nigeria buy backlinks at the moment.
So, we'll show you where and how to get these backlinks in Nigeria.
1. Buy from sites directly
This is probably the easiest way to buy backlinks in Nigeria, or anywhere else for that matter. Basically, you send an email to the website's owner asking if you can publish a paid guest post on their site. Their email addresses are on their websites.
There are a few easy steps you can take to ask website owners for backlinks.
Identify Relevant Websites: Look for websites that have a lot of authority in your industry and are related to your niche. To find these sites, you can use tools like Ahrefs, SEMrush, or Moz.
Find out how to contact the website's owner: Find out how to get in touch with the site's owner or editor. You can find the email addresses of website owners with tools like Hunter.io or VoilaNorbert. Most of the time, though, this information will be on their "contact us" page.
Make Contact: Reach out to the website's owner or editor with an idea for a guest post or niche edit backlink (link insertion). Your pitch should be useful and relevant to the people who visit their website, and it should offer a unique point of view or answer to a problem. Also, let them know that you are willing to pay them a publishing or editing fee for their time. Most websites, like ours, will probably answer.
Reach an agreement:. If the website owner is interested in what you have to say, talk about where the backlink will go and what the terms of the collaboration will be. You can offer to pay for the backlink or offer to trade links.
Make the content and send it in: Make high-quality content that follows the site owner's rules and send it to them to publish. To get the most out of your backlink, make sure to promote your content after it has been published. This is a big deal.
2. Get backlinks from Semalt.com
Semalt.com is a website that offers digital marketing services like SEO optimization, web analytics, and online advertising. Semalt.com has different backlink packages that cost different amounts of money and let you buy a certain number of backlinks.
Semalt is the only service I've used where I immediately saw results. I used it for 3 months on one of my sites, and traffic went up by more than 500%. The only thing that could explain it is that Google finally remembered who I was or that it was because of semalt.
Semalt is the only method I can recommend because I have seen it work for myself.
3. Fiverr
Fiverr is an online market where freelancers can sell their services to customers all over the world. The platform offers a wide range of services in different categories, such as graphic design, digital marketing, writing and translation, video and animation, music and audio, programming and technology, business, lifestyle, and buying backlinks. Yes, you can buy backlinks on Fiverr in Nigeria.
Look on Fiverr for sellers who offer services for building links. You can find relevant gigs by using keywords like "guest post," "backlinks," or "link building."
Look at the vendor's profile and feedback to find out how reliable they are and how well they've done in the past.
Talk to the seller about your needs and try to negotiate a price. Make sure you know what kind of links you want and what niche you want to target.
Once you agree to the terms, give the vendor the information they need, like your website's URL, anchor text, and target keywords.
The vendor will then make the link and put it on the website that was agreed upon (s).
3. LinksManagement
LinksManagement.com is a website that helps websites improve their search engine rankings by building links to them. It is a place where website owners can meet publishers who are willing to pay to put links on their websites.
Users can search for publishers by niche, domain authority, and other criteria to find websites where they can put links. Prices for links vary based on things like how well-known the publisher's website is and where the link is on the page.
5. Authority Builders
Authority Builders is a digital marketing company focusing on SEO (Search Engine Optimization) services.
Their main service is building backlinks for websites to improve their search engine rankings and make them more visible in organic search. They focus on getting high-quality, white-hat links from trustworthy websites in the same industry. This can make a website seem more authoritative and trustworthy to search engines like Google.
Authority Builders also offers other SEO-related services, like technical SEO audits, content creation, and on-page optimization, in addition to link building. Their goal is to help businesses and website owners make themselves more visible online and, as a result, get more people to visit their sites and make more money.
6. The Hoth
The Hoth is also a digital marketing company that helps businesses and website owners with a range of SEO services. Link building is also their main service, but they offer a wider range of SEO services than Authority Builders.
The Hoth also offers services for content creation, keyword research, local SEO, on-page optimization, and technical SEO, in addition to link building. They have a team of experts who can help businesses and website owners boost their online visibility and organic search rankings.
The Hoth's link-building service is similar to Authority Builders in that it focuses on high-quality, white-hat links from authoritative websites in the field. They offer different link-building packages to fit different needs and budgets.
Overall, both Authority Builders and The Hoth are reputable digital marketing agencies that offer a variety of SEO services to help businesses and website owners improve their online presence and visibility. It's important to find a service provider that fits your budget and needs.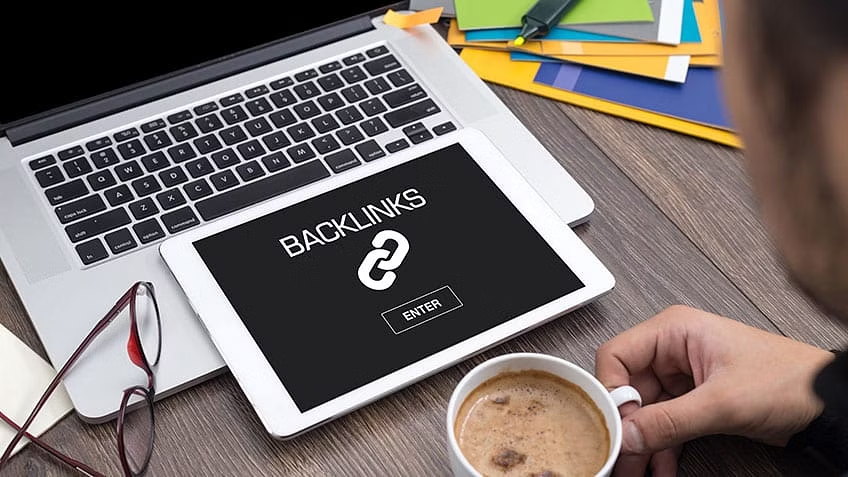 Conclusion
In conclusion, building quality backlinks is crucial to improving your website's authority, credibility, and, ultimately, its search engine rankings. You can get high-quality backlinks in Nigeria in a number of ways, such as through guest blogging, broken link building, and reaching out to influencers. It's also important to focus on making useful and interesting content that makes people want to link to your site.
Remember that getting backlinks is an ongoing process that requires patience, persistence, and a willingness to change based on your results. By using these strategies and working with trusted digital marketing agencies in Nigeria, you can boost the visibility of your website and reach your online marketing goals.